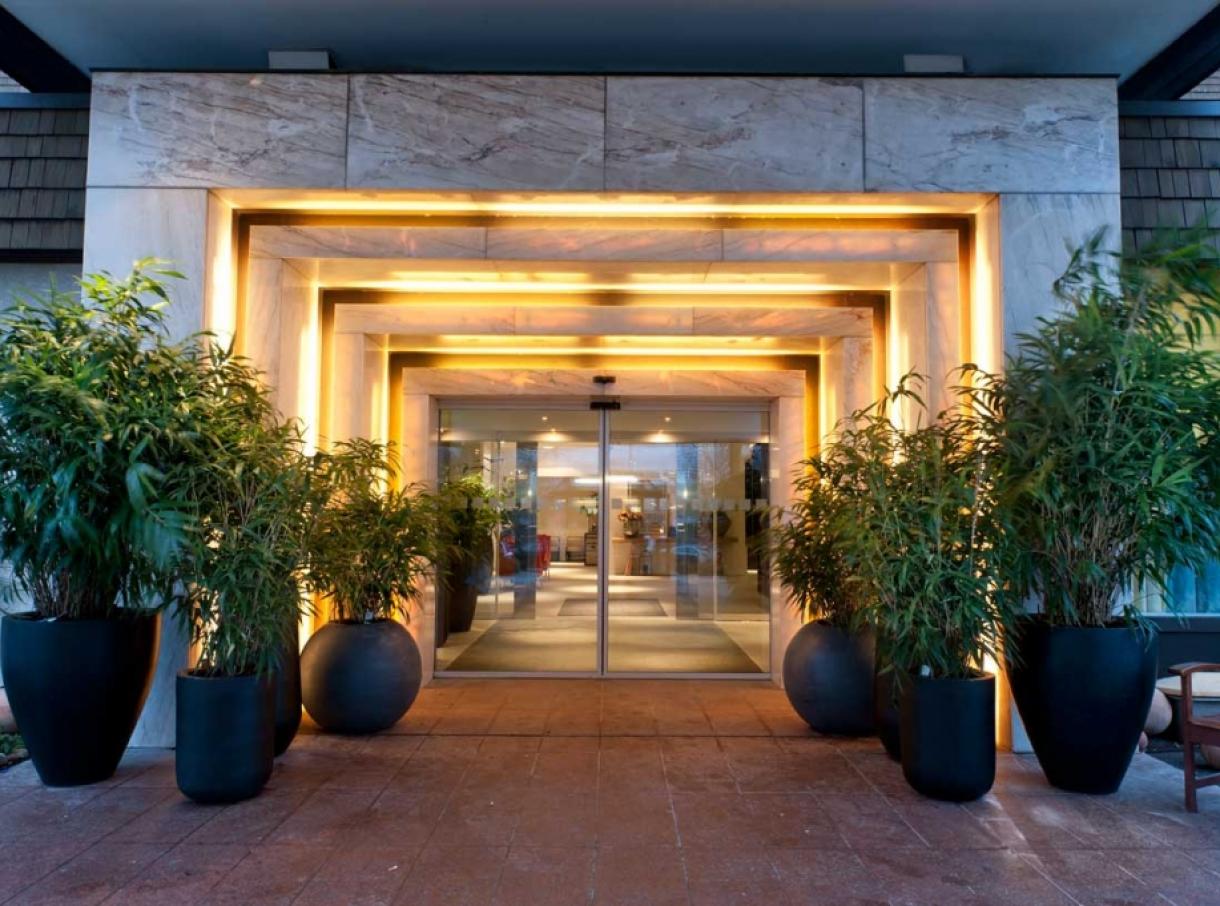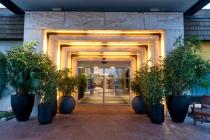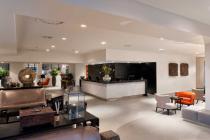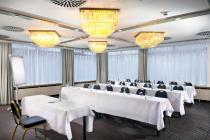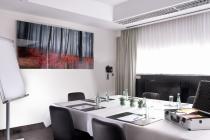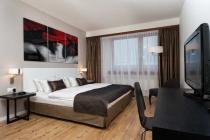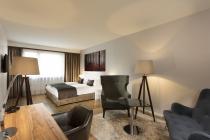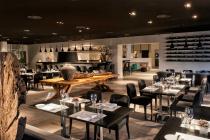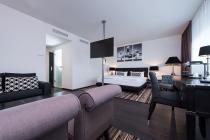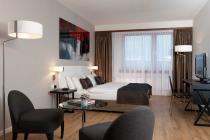 Select
Distances
Landesmesse Stuttgart
0.1 km
Hauptbahnhof Stuttgart
17 km
Flughafen Stuttgart
0.2 km
Contact
Wyndham Stuttgart Airport Messe
Flughafenstrasse 51
70629 Stuttgart
More in Stuttgart
Meeting Rooms & Combinations

18 PAX

20 PAX

35 PAX

n/a PAX

12 PAX

25 PAX

30 PAX

60 PAX

n/a PAX

25 PAX

n/a PAX

n/a PAX

n/a PAX

n/a PAX

8 PAX
Description
Conveniently situated modern business hotel in Stuttgart

The exclusive business hotel the Wyndham Stuttgart Airport Messe is ideal for business travellers who require a perfect transport connection to the Messe trade fair centre and airport. The hotel is located directly at the Messe Stuttgart trade fair centre and around 200 metres from Stuttgart Airport. The hotel has 229 spacious and modern hotel rooms and suites. There are sufficient parking spaces available at the Wyndham Stuttgart Airport Messe .

Ideal conditions for a shopping trip
Fly in, go shopping, stay overnight. The hotel is a good base for shopping fans and travellers who like to pick up designer bargains. The Wyndham Stuttgart Airport Messe is close to the Outlet Center in Metzingen and is the perfect place to shop for designer bargains. Stuttgart city centre with its shopping street is easy to reach in 20 minutes by S-Bahn suburban train.

First class business hotel for meetings & conferences
Business travellers appreciate the Stuttgart hotel's modern conference facilities and business services: 7 function rooms with modern technology and professional event support are provided by the hotel as standard.

Sporty guests work out in the hotel's fitness area. The attractive hotel restaurant offers its guests fine regional and healthy cuisine.

Facts & figures about the Wyndham Stuttgart Airport Messe
•229 hotel rooms and hotel suites
•Open location between the Messe trade fair centre and Stuttgart Airport
•Parking at the hotel
•Exclusive conference options
•7 function rooms
•Fitness room
•Hotel restaurant with regional cuisine
•Check in: From 3 p.m.
•Check out: Until 11 a.m.
Wellness
Sporty guests work out in the hotel's fitness area.
Promotions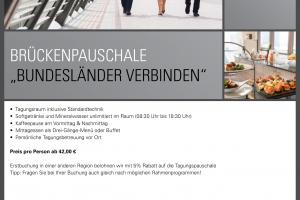 Brückenpauschale
• Tagungsraum inklusive Standardtechnik
• Softgetränke und Mineralwasser unlimitiert im Raum (08:30 Uhr bis 18:30 Uhr)
• Kaffeepause am Vormittag & Nachmittag
• Mittagessen als Drei-Gänge-Menü oder Buffet
• Persönliche Tagungsbetreuung vor Ort

Erstbuchung in einer anderen Region belohnen wir mit 5% Rabatt auf die Tagungspauschale
Tipp: Fragen Sie bei Ihrer Buchung auch gleich nach möglichen Rahmenprogrammen!

Angebot gültig auf Anfrage und nach Verfügbarkeit ab 10 Personen und nur außerhalb von Messen- und Eventzeiträumen.
Nicht gültig auf bereits gebuchte Tagungen, nicht kombinierbar mit anderen Aktionen und nur anwendbar auf Neuanfragen.
Weitere Angebotsbedingungen sind abhängig von den AGB der Hotels.
Valid 11/09/2019 - 31/12/2020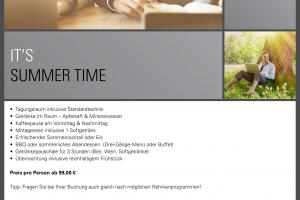 It´s Summer Time
• Tagungsraum inklusive Standardtechnik
• Getränke im Raum – Apfelsaft & Mineralwasser
• Kaffeepause am Vormittag & Nachmittag
• Mittagessen inklusive 1 Softgetränk
• Erfrischender Sommercocktail oder Eis
• BBQ oder sommerliches Abendessen (Drei-Gänge-Menü oder Buffet)
• Getränkepauschale für 3 Stunden (Bier, Wein, Softgetränke)
• Übernachtung inklusive reichhaltigem Frühstück

Tipp: Fragen Sie bei Ihrer Buchung auch gleich nach möglichen Rahmenprogrammen!

Angebot gültig auf Anfrage und nach Verfügbarkeit ab 10 Personen und nur außerhalb von Messen- und Eventzeiträumen.
Nicht gültig auf bereits gebuchte Tagungen. Weitere Angebotsbedingungen sind abhängig von den AGB der Hotels.

Buchbar im Zeitraum Juni bis September
Valid 01/06/2020 - 30/09/2020